Delhi pollution kills sports .. Let the capital Mecca. . As a football player sensational
Star striker Sunil Chhetri has expressed the view that Delhi is the capital of the nation's football. He was unhappy with the lack of support for football in the nation's capital. He also expressed concern about the climatic conditions in Delhi. He expressed concern about the possibility of players being harmed by climate pollution. Speaking to the media recently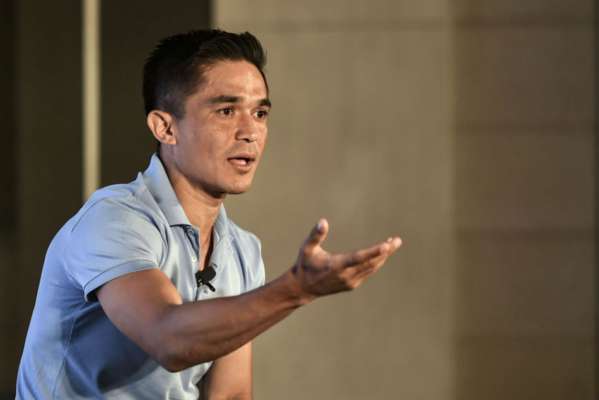 In any country ..
The capital of any country ..
If you look at football's top country, that country's capital is the hub for that sport. That is why the game is growing in popularity. Many people are passionate about sports. However, Delhi looks different. Nowhere else in the nation's capital has football been found. "This should change the situation and make Delhi a major center of football," Chhetri said. He said that the absence of a team from Delhi in the Indian Super League is pathetic.
Let's strengthen football
Let's strengthen the game of football
Given the lack of a football club in Delhi so far, there is a need to focus on strengthening the game of football in the nation's capital. We are taking steps to join the ISL club by setting up an I League Club and 2 Division Club from Delhi. Chhetri also expressed concern that the lack of proper clubs would result in amateur footballers being away from the game.
Will there be one in Delhi?
Is there a club in Delhi?
In the days when he was passionate about football as a teenager, there was no club to play in Delhi. That is why I had to move out of Delhi. That is not something that is possible for everyone. But as a footballer, I struggled to get out of Delhi. "We hope to see teams from Delhi competing for the ISL and I League," Chhetri said.
Katestunnadi ..
Pollution ..
Sunil Chhetri expressed concern over the pollution situation in Delhi. The weather conditions are very bad. Players suffer from eye burns due to pollution. If foreign players come to Delhi, the masks will be worn. Sunil Chhetri said that even though I am from Delhi, I too am facing a similar situation.