India loses to Oman, loses World Cup hopes
The Indian football team is ready to make amends with Oman. The 2022 FIFA Football World Cup qualifiers will be held on Tuesday between India (106) and Oman (84). India's victory over Oman is essential if they are to qualify for the FIFA World Cup qualifier. If lost, the World Cup lanes are closed.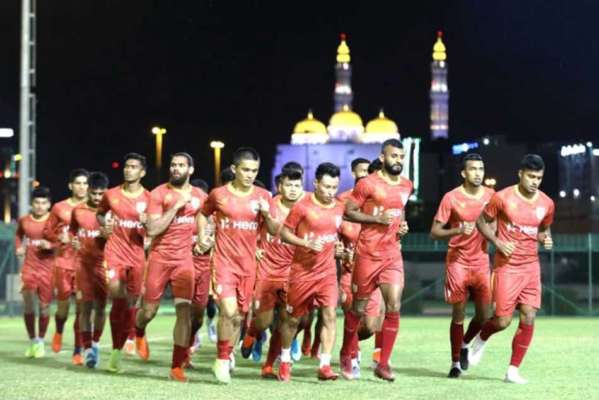 Gambhir responding to the Missing Posters .. Why not come to the pollution meeting?
India have already played four matches. Ode in a don .. Draw three. India are in fourth position in the group with 3 points. Oman won three out of four and finished second in the group with 9 points. In the first round of qualifiers, both teams played Guwahati. India lost 1-2. Earlier, Indian captain Sunil Chhetri scored a goal and boosted his chances of winning.
After the match against Qatar, Asian champions, India, who had exceeded expectations, drew the match. However, India, who have won the Bangladesh and Afghanistan draw with hopes of wins, are now in a state of chaos.
Sunil Chetri has been unaffected in the last two matches. He still needs to chill out. Defeating Oman in today's match is not easy. To compete with Oman, India has to excel in all sectors. Especially in terms of defense. Star players Sandesh Jingyan, Borgs, Amarjit Singh and Anas, however, have had a major impact on the team's performance.
In the second round of the World Cup Qualifiers, Chero had five teams in eight groups. The four best runner-up teams (12 teams) along with the top teams in the groups will advance to the third round of the World Cup qualifiers. In Group-E, India have played four matches, drawn three matches and are in fourth place with a loss of 3 points. Qatar (10), Oman (9) and Afghanistan (4) are above India. At night The match will go live on Star Sports-1 from 8.30am.