Is China ahead of the US in the Artificial Intelligence race?
Abhishur Prakash says China is making huge investments in Artificial Intelligence and that no other country is doing that. He has written some books on the impact of AI on geopolitics.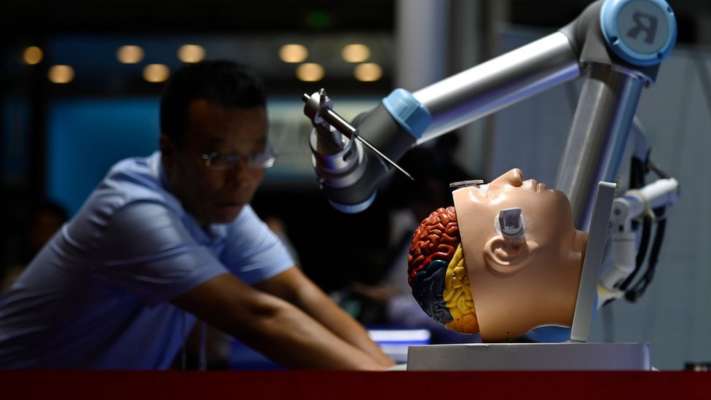 Developments in AI technology are happening fast. China is funding billions of startup companies in the sector. Has launched programs to improve data systems and attract researchers abroad.
The news unveils the reading robots. AI is also sharpening its foreign strategies.
However, China's efforts to use AI militarily are of concern to the US. Over the years, China has tightened its monitoring of investment inflows from China. The US has imposed sanctions against some Chinese companies for not doing business. It has also raised inquiries into technology exploitation.
'' America knows that this era can redefine geopolitical power. The actions the Trump government is taking are signs, "Prakash said.
Prakash works at the Center for Innovating the Future in Toronto.
There are currently political tensions between the US and China. However, some analysts believe that US actions have negative consequences. If the American micro-chips do not reach China, the country is developing alternatives.
The Trump government imposes billions of dollars in tariffs on Chinese products. This is in response to the 'unfair' policies China is pursuing.
The White House is pressing American universities to review its bonds with Chinese partners. It also issued warnings that it would impose restrictions on student visas. There have been reports that the Trump government is considering some restrictions on US investment in China. At one time it was not even imagination.
BBC
The US is taking steps to protect its leadership on technologies that are capable of dictating future economic and military power capabilities.
"China's economy must rise to the level of our country. It is up to us to decide whether or not free trade should contribute to that, "US Defense Department officials said in a 2018 report.
Tom Mitchell, founder of the Research Center for Artificial Intelligence at Carnegie Mellon, says the US and China compete with each other to acquire machine learning, facial recognition and other AI technologies.
"America has a lot of experience in founding tech companies. But China has better opportunities in AI applications and big data sets, "Mitchell said. The medical field is an example of this.
"Electronic medical records have been in America for 20 years. However, we cannot combine all of them with machine learning algorithms. The elements of privacy are stopping the US. "
'' But the situation in China is completely different. The government will decide whether or not to have electronic medical records nationwide. If the decision is made, it will happen, '' Mitchell said.
Chinese investments in the US fell to $ 4.8 billion last year. This is the lowest since 2011. US investments in China have also fallen from $ 14 billion to $ 13 billion.
This information was revealed in the Rhodium Group annual report.
Tom Mitchell
American universities are rethinking their relationship with China. US companies that do business in China have also increased their exposure.
"While many Western countries are exploiting the opportunities in China, the current situation has changed the tone of the talks. Geography has become a priority now, "said Prakash.
Professor Mitchell said policymakers should be able to distinguish between mutually beneficial and competitive aspects of AI.
He believes that the rise of American nationalism is a risk that foreign students and researchers alienate. He also said there is a role for Chinese researchers in reaching the level of American leadership in technology.
Mitchell believes that the US's claim on technology exploitation is subjective but seems to be over-reacting.
"There is nothing surprising in any country deciding to take the lead in AI technology. We have to criticize it. "
"Promoting investment, reforming immigration policy and improving the education system are difficult tasks. It is easy to be harsh towards China for political gain. It's like firing our toes, '' said William Carter of the Center for Strategic and International Studies in Washington.
The technology race in the US and China is spreading to the rest of the world. There is growing pressure on the two countries to decide which party to compete with.
The US has already advised its allies not to use Chinese-owned Huawei-owned equipment. Concerns have been raised that China could use those devices for hacking. Objections have also been raised regarding human rights.
At a recent conference, a US official said that China's tech companies are part of the ruling Communist Party