This dog is no ordinary dog!
In today's digital age, those who are not familiar with Ticktack App are exaggerating. China App, which is trending on social media. Uploading complimentary videos to suit the film dialogues, songs and emotions, their talents are spread to the world. This is also the opportunity to film opportunities through ticktak. But all this on one side of the coin. On the other hand, couples who break up due to ticktack videos, in this case suicides and murders, are concerned. But the mistake is if the ticktack is just for fun. The police are also trying to reach the public through the app which is very popular among the public. It is used to create awareness of various social aspects.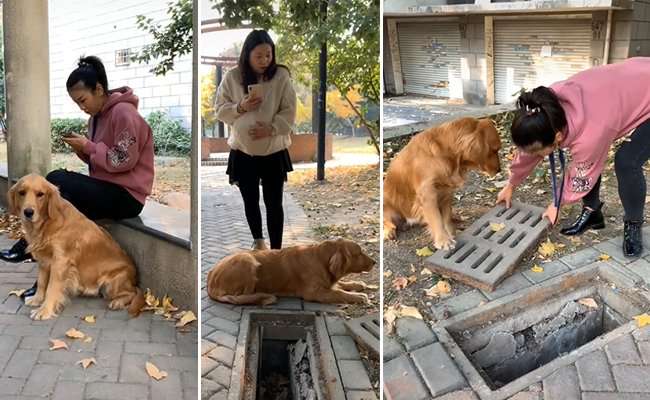 Others are taking a step further ... creating short-lived message videos to awaken the social consciousness and participate in social service. Such a video is currently robbing the minds of the netizens. A man who noticed the manhole was open and left without crossing it. In this case, a pregnant woman is engaged on the phone .. without looking at the manhole. A dog sitting with his owner close by is watching all this. Immediately run across the pit and save the woman from danger. The woman who kissed the dog, however, left without even trying to fit the lid on the manhole. This is the dog that brought her owner and suggested she put the lid on. A video related to this is currently being posted on social media. The video, which has been touted by people in a phone tantrum, accuses the authorities of neglect, negligence of the authorities, and ignoring social issues, has been praised by everyone, regardless of linguistic or regional differences.